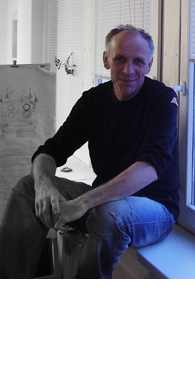 PETR UHLÍŘ
MY NICHE IN THE WIRTUAL WORLD
Folks and theirs place in the world. A simple title, a simple sentence, seemingly. Do we can tell to himself: "Is it possible to determine what is our place in the world?" "Why are we here?" Do You know, why is our place, our living teritory in the world and in the time just here and now? The simple sentence, it seems first time. Replies are many different. It si likely that the right answer there is now,
But it isn't important for me. I love this world, this time. They are full of beauty. It is not easy to see beauty always. It needs patience and silence. Any beauty is shy. Often it is necessary to find it. Some from many it takes, or continue long time, another very short flash only. So I'm trying to stop time there.
Welcome, come in please and see my virtual place in the "my" beautifull world. Welcome in place where time stood still for a moment, for you ….